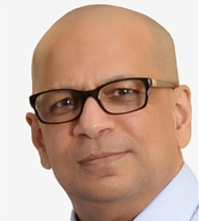 Responding to the latest COPE report on State-Owned Enterprises (SOEs), Sri Lanka's leading strategy consultancy with experience in 43 countries, MTI, has opined that most of the loss-making SOEs have fundamentally-viable business models and strong consumer franchises from which they can profit.
According to MTI CEO and internationally-acclaimed Strategy Consultant, Hilmy Cader, "Most of these SOEs need to focus on rationalizing their business models, taking some tough business decisions including balance sheet re-structuring, competitive cost modelling, organisational re-structuring."
To this extent, MTI Consulting has proposed to the Government of Sri Lanka the concept of 'Resultants,' whereby a significant part of the consultant's rewards is linked to the turnaround performance, including in some cases a share option.
With the growing political and public discussion on effectiveness and performance of SOEs and Government's increasing interest on restructuring SOEs and divesting non-strategic SOEs through listing in the stock exchange, MTI believes this would be the ideal time to go with a low-risk Resultant approach.
According to the Treasury, Sri Lanka has 245 SOEs, out of which55 SOEs are classified as strategically important. Cumulative losses from these SOEs amongst creates an economic burden to the nation, in excess of $ 1 billion.
However, there are many other qualitative factors which can affect these profits and losses. Most of these SOEs tend to operate as monopolies or have a restricted competition from private industries. Further, most of these SOEs enjoy hidden subsidies in a variety of forms including preferential borrowing costs, lower rents or taxes. When you incorporate all those qualitative factors, the real profitability of SOEs will be far less than mentioned.
Some of the SOEs have been able to record profits over the past few years. However the emerging global and local economic, political and social challenges can threaten the sustainability of these performances. Further, changing global dynamics will create many opportunities for these SOEs, therefore creating a need for the SOEs to be ready and competent to capture and optimise those opportunities to generate maximum value to the nation.
Some of the SOEs and Govt. institutions that benefited from MTI advisory at some point in time between 1997 and 2018 were Bank of Ceylon, Export Development Board, Ministry of Commerce, Ministry of Finance, Ministry of Public Enterprises, National Savings Bank, People's Bank, Regional Development Bank, Sri Lanka Insurance, Sri Lanka Telecom and SriLankan Airlines.
Photo: MTI Consulting CEO Hilmy Cader
Read on  DailyFT