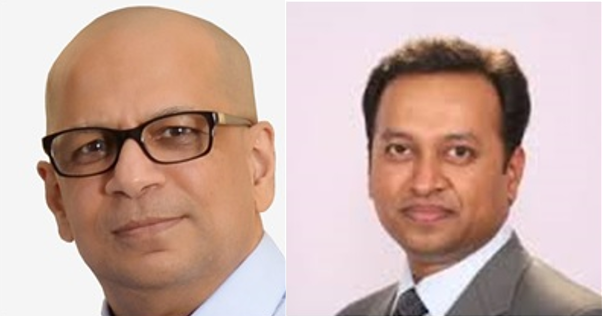 As part of their Thought Leadership Initiative, MTI Consulting has shared learnings on why many start-ups fail and what could be done to improve the success rate. They argue that decoding the 'black box' between Start-Ups and Grown-Ups is key to this.
Consider some of Sri Lanka's largest businesses today, like LOLC, Laugfs, Hemas, Softlogic, Stassens, Vallibel, Maharajas, MAS, Sunshine, Brandix. They were all start-ups that grew-up! But at that time, the term 'start-up' was unheard of, far less glamourized and hyped than it is today. The founders were known as 'Entrepreneurs', had to do the hard yard to get to where these businesses are today.
Globally, it is estimated over 95% of new businesses are destined to fail. As alarming as it sounds, this never stops humans from wanting to explore, venture, innovate and that needs to be encouraged. But taking a blind leap is dangerous, in some cases bank-balance threatening! For any aspiring  Start-up, the most first question is to challenge yourself "Why do I want Start-up?". In an era of so much hype about start-ups, it is easy to get mesmerized by the glamour and pursue it for the wrong reason. Ask the hard question from yourself, "Why?"
Do you see a clear, unfulfilled need that be commercialized?
Do you see an existing market space where you can perform better than existing players in the market?
Do you have a strong competency, coupled with passion and the desire for freedom (not crippled by corporate bureaucracies), that you can convert into a winning proposition?
Do you have a deep desire and commitment to serve society – given the social needs in your region? (for social entrepreneurs)
Start-ups need more logic, less magic!
As part of MTI's idea2fund, we screened 300 start-up applications and listened to 85 presentation. Here are some key learnings:
Pick your domain based on real 'pain points' in the demand or supply chain – not technology looking for a problem!
Get the commercial business model right upfront i.e. how will you make money? – not just hoping for an inflated valuation to flog it!
Fulfillment is what the end user will pay for – technology is only an enabler
If you look at two of Sri Lanka's successful start-ups in recent times i.e. Kapruka and Pick Me, they have got these basics right.
How can 'Start-ups' earn a living?
Start-ups, like any business, have two ways of earning a living. Either get the 'customer' to pay for the value you create and /or grab share from another business by doing it better. There is of course a third way, which is to whip up so much hype, create insane valuations (despite fundamentally loss-making business models) and dump it on to someone else! As long as there are 'Take-ups' for such 'Start-ups', this can go on! Just make sure you are not the one carrying the pillow when the music stops!
MTI Corporate Finance, is the corporate finance arm of MTI Consulting, a boutique strategy consultancy with a network of associates across Asia, Africa and Middle East. MTI Corporate Finance provides a comprehensive range of services, including due diligence, feasibility studies, funding new businesses or capitalization of existing ones – from IPOs to private placement facilitation, M&A facilitation, and advisory on governance, compliances and risk management.
Photos: MTI Consulting CEO Hilmy Cader and MTI's India based Subash Bidare
Read on  DailyFT