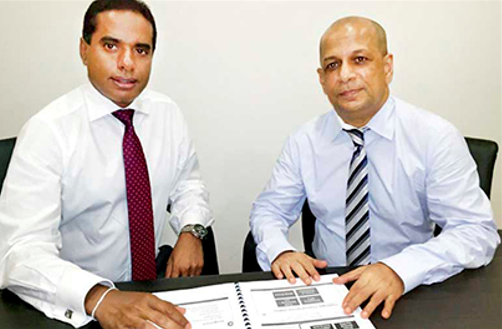 Associated Motorways (Private) Limited (AMW), Sri Lanka's leading automobile conglomerate, has successfully concluded a consulting assignment with MTI, aimed at developing high growth enabling management competencies based on AMW's three to five-year strategic direction.
Acquired by the Dubai-based Al-Futtaim group in mid-2008, AMW offers its customers the entire spectrum of transport solutions from motorcycles to large commercial trucks. AMW is the sole distributor for brands such as Nissan, Suzuki, Yamaha, Piaggio, Goodyear, BP and Castrol, Case New Holland, Dong Feng and Sonax with strong market shares within their respective segments.
"With the AMW group experiencing high growth and plans to double the business in the next four years, we identified the need to enable our senior management with strategy formulation and implementation competencies. The project with MTI has helped AMW to benchmark the functional best practices across the full suite of business management competencies," said AMW Group Managing Director, Samantha Rajapaksa.
Whilst many organisations may already possess skilled managers, ensuring that the management's competencies remain relevant to the organisation's strategic intent is critical to achieving its expected business and management performance. This made it increasingly opportune for AMW to assess and sharpen its senior management's competencies, to be better equipped to deal with changing market circumstances in light of the organisation's three to five-year strategic intent.
MTI Consulting CEO, Hilmy Cader emphasized the in-depth approach that was adopted via individual need identification and a highly interactive consulting workshop approach. "A Ground Zero approach was adopted to develop AMW's competency map based on an analysis of the organisation's business model. Competency benchmarks were next identified arising from AMW's strategic intent, opportunities and challenges. The individual and current competencies of the entire senior management team were then evaluated and developed via a comprehensive mapping process. The enthusiasm from AMW's senior management team was evident throughout the entire exercise and as a result, they have managed to gain valuable insights and better understanding of their required competencies," MTI CEO explained.
AMW is also a pioneer in the processed rubber industry, manufacturing a wide products range including automotive tyres for commercial vehicles and custom compounds for both local and export markets. The group includes AMW Capital Leasing subsidiary, which offers leasing and financial services to potential vehicle buyers.
MTI Consulting is an internationally-networked boutique management consultancy, offering advisory services in Strategy, Strategic Planning, Corporate Re-structuring, Process Re-engineering, Performance Management, International Market Entry, Feasibility Studies, Due Diligence, Corporate Finance, M&A, HR, Executive Search / Head Hunting, Marketing Strategy, Branding and Market Research.
Since the inception in 1997, MTI has worked on over 520 assignments in over 43 countries, covering a diverse range of industries, clients and business challenges.