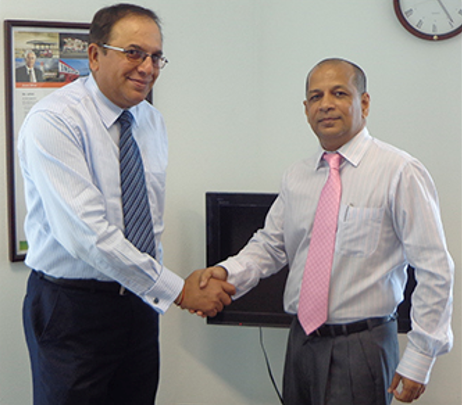 Lanka IOC, having successfully completed the market mapping of Indonesia and Myanmar for lubricants with MTI Consulting, has now re-appointed MTI to execute the second phase of in-country distribution operations Speaking to media, the Managing Director of Lanka IOC, Subodh Dakwale said: "The MTI study has given us the market map and pulse of the lubricant market in these two key emerging markets of Indonesia and Myanmar. We are excited by the prospects offered by these two markets and the ability for Lanka IOC to service them. We now rely on MTI's regional expertise in setting up our channel network. As these markets will be serviced from Sri Lanka, it is expected to bring in foreign exchange into Sri Lanka."
Lanka IOC PLC is a public listed company on the Colombo Stock Exchange with a turnover of Rs. 75 billion for the year 2011-12.
MTI Consulting has worked on assignments across emerging markets in Asian, Middle East and the African regions, which includes projects carried for multinational and regional companies in Algeria, Bangladesh, Cambodia, Egypt, Indonesia, Jordan, Iran, Iraq, Lebanon, Myanmar, Nigeria, Pakistan, Philippines and Syria.
MTI Consulting is an internationally-networked boutique management consultancy, offering advisory services in Strategy, Strategic Planning, Corporate Re-structuring, Process Re-engineering, Performance Management, International Market Entry, Feasibility Studies, Due Diligence, Corporate Finance, M&A, HR, Executive Search / Head Hunting, Marketing Strategy, Branding and Market Research.
Since the inception in 1997, MTI has worked on over 520 assignments in over 43 countries, covering a diverse range of industries, clients and business challenges.