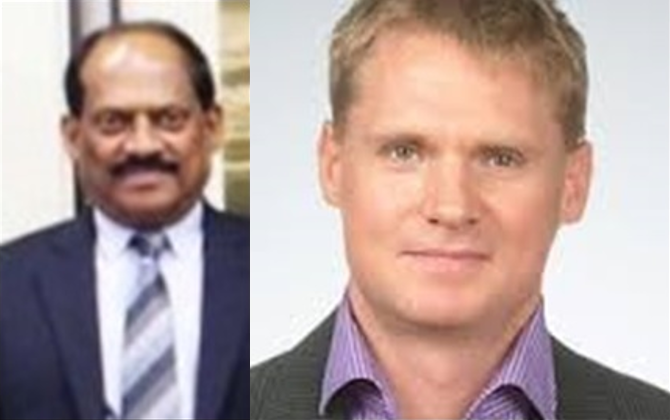 National School of Business Management (NSBM) Green University Town has approved the six year Strategic Plan for 2016 – 2021 developed with MTI Consulting. The Strategic Plan was developed based on MTI's acclaimed 8S® Model which uses a ground zero approach, and was approved by the Ministry of Skills Development and Vocational Training, Hon. Mahinda Samarasinghe for its execution.
Dr. E.A. Weerasinghe, Vice Chancellor of NSBM Green University Town, stated that "NSBM Green University Town thrives to offer world class education to its students through innovation, originality and creativity to inspire Sri Lanka to transform in to a knowledge hub. With that objective we ventured into setting up the NSBM Green University Town, which will be opened to the students in October 2016. The Strategic Plan addresses the main challenge that the new NSBM Green University Town in Pitipana will anticipate with regards to attracting 30,000 students by the year 2025. The Strategic Initiatives recommended by MTI Consulting are targeted at attracting students from Sri Lanka and from within the region and emerging markets using a scientific selection of marcom channels targeting a diverse student population who are keen on developing their knowledge and skills to increase their employability locally and internationally." Dr. Weerasinghe further stated that "student engagement and retention is also a key necessity with the immense competition and the vigorous changes taking place in the education industry, and that the Strategic Plan stresses on Research and Development for all faculty staff and students to keep abreast of competition. In addition, frequent course curriculum reviews will take place under the purview of the Academic Council."
MTI CEO, Hilmy Cader commented that "although MTI was not involved in the feasibility study of the NSBM Green University Town, given the magnitude of the Campus's infrastructure and facilities which are almost complete, attracting the required number of students is going to be an immense challenge. Therefore, MTI explored every opportunity and industry best practices that would fulfill the student numbers and yield the ROI. We sought opinions from local and international specialists in higher education to gain insights on modern teaching techniques and methods of assessing student performance. We had experts sitting through classroom sessions and observing the delivery of the programs and interviewing the faculty staff and students. NSBM Green University Town will set a paradigm shift in the traditional classroom environment, and in all of its processes which will ultimately benefit its main stakeholder i.e. the students by enhancing their employment prospects in the dynamic workforce. The processes will emphasize the need of developing the skills of the faculty staff through a special pedagogy unit, which will address their training needs and updating the staff's knowledge." He added that "maintaining industrial relationships is imperative and NSBM Green University Town will need to work together and build strong links with potential employers to arrange programs to offer exposure to the faculty staff and internship programs for students which will add value to the academic programs, giving students exposure to apply their knowledge in providing real world solutions."
The Minister acknowledged that the preliminary objective of attracting 30,000 students for the Green Campus seems very demanding. However, he expressed his optimism that with the execution of the Strategic Initiatives recommended by MTI, achieving the set targets would be possible. He also commended on the progressive approach recommended by MTI to overcome the set challenge.
NSBM Green University Town is the degree awarding institution of National Institute of Business Management which was established in 2011 and is currently under the purview of Ministry of Skills Development and Vocational Training. NSBM Green University Town is approved by the University Grants Commission of Sri Lanka and offers Undergraduate and Postgraduate programs in Management and Computing.
MTI Consulting is a Bahrain Based Boutique Consulting Firm and has carried out over 550 assignments in over 41 countries offering specialized services in Corporate Finance, Market Research, Technology and Human Resource Management for a diverse range of clientele including, North-South University of Bangladesh, College of Health Sciences of Bahrain, NIBM, Institute of Chartered Accountants (Sri Lanka), Bahrain Institute of Banking & Finance, ULAB of Bangladesh, Royal College (Sri Lanka), Overseas School of Colombo (Sri Lanka), Chartered Institute of Marketing and Sri Lanka Institute of Marketing.
Photos: Dr. E.A. Weerasinghe, Vice Chancellor of NSBM Green University Town and Jason Cordier, MTI's Regional Consultant (South East Asia) and Education Domain Specialist