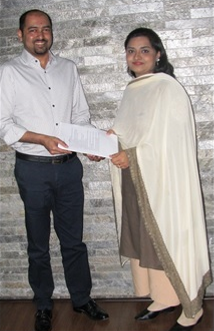 The Gemcon Group, one of Bangladesh's top business conglomerates (including the leading supermarket chain Meena Bazar), has engaged MTI to for the 8th project since MTI's inception in Bangladesh in 2006. This reflects Gemcon's trust and confidence on the advisory services of MTI Consulting and also MTIs ability to generate bottom-line impact for the development of the SBUs and the Group as a whole. The Dhaka-based diversified conglomerate undertook this exercise to attain more transparency and institute a performance driven culture in the organization in terms of measuring employees' performance and the project has almost reached the final culmination in the development of the company policies and also devising an effective performance management system which is expected to be concluded and unveiled by end of December 2016.
"As a part of this project we will reformulate the Performance Indicators of the team members and instill some of the world best practices in their performance management framework as well as develop effective company policies which all employees could adhere to" as quoted by Ms. Saima Mazhar, Country Director of MTI Consulting Bangladesh.
Gemcon Group has a long-continued relationship with MTI Consulting since 2005 through availing consulting services ranging from strategic planning to branding to feasibilities to organizational re-structuring to policy and process development.
Gemcon operates in the areas of Engineering (largest manufacturer of Spun Pre-stressed Concrete); Organic Tea, Education (University of Liberal Arts), Retail, Exports (Seafood) and Real Estate (Gemcon).
MTI Consulting set up their Dhaka-based operations in 2015 and has impressive track record in Bangladesh, having worked with many local conglomerates and industry vertical.
Photo:  Ms. Saima Mazhar, MTI's County Manager for Bangladesh,  handing over project documents to Dr. Kazi Anis Ahmed, Director and Chief Strategy Officer for the Gemcon Group