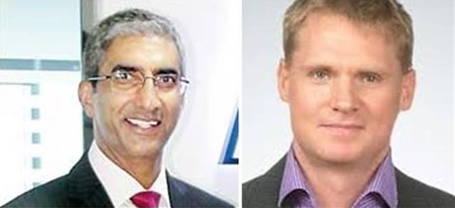 NOLIMIT, Sri Lanka's biggest fashion chain has selected MTI to develop and chart a five year strategic plan with the intent of capitalizing and maintaining its stronghold position in the clothing segment. The strategic plan will also focus on NOLIMIT's brands namely Glitz, Pallu and Y-Pay More brands.
With over 20 outlets located in key towns and cities across the island, NOLIMIT has grown to become a household name in the Sri Lankan fashion industry. Having been in the business for over 20 years, it is patronized and well known among customers for offering a large selection of clothing and accessories at affordable prices.
"The fashion apparel industry, while growing steadily is also continuously shaped by rapidly changing consumer demands and trends. Hence, the purpose of this strategic exercise is to streamline our operations to improve agility and deliver a significant increase in value to the customer. For this, we have sought the expertise of MTI to assist us in achieving this," said Mr. Mubarack, Chairman, NOLIMIT
MTI will employ its internationally acclaimed 8S® Model framework to execute the project. This would engage the management team of NOLIMIT through a highly inclusive process of strategic planning consisting of eight stages, namely Scope, Scan, Sights, Strategy, Structure, Staff, Systems and Sustainability/Social Responsibility.
"We are pleased to be working Sri Lanka's largest fashion chain. NOLIMIT has been able to understand that the business environment that they operate in is changing rapidly. As a result, the need to identify and chart a proper strategic direction becomes essential. With this project, NOLIMIT has taken the initiative to be proactive and ready themselves internally to face the challenges they may encounter in the future," said Kapila Laiyanage, Head of Operations for MTI Sri Lanka.
MTI Consulting is an internationally-networked boutique management consultancy, offering advisory services in Strategy, Strategic Planning, Corporate Re-structuring, Process Re-engineering, Performance Management, International Market Entry, Feasibility Studies, Due Diligence, Corporate Finance, Mergers and Acquisitions, HR, Executive Search / Head Hunting, Marketing Strategy, Branding and Market Research. Since its inception in 1997, MTI has worked on over 520 assignments in over 43 countries, covering a diverse range of industries, clients and business challenges.
Photos: Darshan Singh – MTI's Regional Consultant for Middle East & Africa and Jason Cordier, MTI's Regional Consultant for South East Asia and Australasia