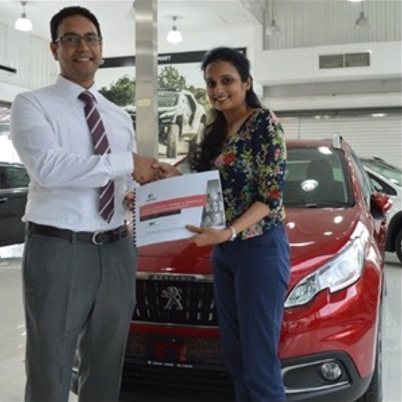 Carmart, one of Sri Lanka's pioneering auto businesses, has retained the services of MTI Consulting to chart the group's strategic direction and to gear the business to capture the opportunities that the Sri Lankan economy will offer the transportation sector in the next 5 to 10 years.
Carmart was founded in 1948 by late Mr. Clarence P. Amerasinghe, who began by importing used Peugeot and Volkswagen cars. In 1953, the company obtained official agreements and became the authorized distributor in Sri Lanka for the brands. This family owned business had evolved over the past six decades and has established its legacy not only in the Sri Lankan market, but also in the Asian region as the oldest importer for Peugeot. Today Carmart is the Sri Lankan authorized importer, authorized repairer, and spare parts distributor for Peugeot and Mazda, and has just commenced working with Sinotruk, China's largest export-market manufacturer of heavy vehicles.
Director and CEO of Carmart, Yasendra Amerasinghe said that this family owned business had been through tremendous changes over the past six decades and have faced many operational challenges, namely in sales & marketing and HR. He further stated that the development of a strategic direction for the organization will focus on improving sales and optimizing efficiency within the organization, and indicated Carmart's plans to expand its range of models, as well as its return to the commercial vehicle segment.
MTI CEO, Hilmy Cader stated that the strategic direction for Carmart will be recommended based on a combination of studies carried out by evaluating avenues to rationalize costs, analyzing the organization's detailed financials and comprehensively assessing market insights. The project outcome will enable the directors of Carmart to focus on more specific areas of the business and the automobile industry.
Since its inception in 1997, MTI has delivered over 620 projects in over 40 countries. The Bahrain based boutique consultancy firm specializes in providing solutions to clients on the areas of Strategy, Business Operations, Corporate Finance, Talent & Resourcing, Go To Market and Tech Advisory. In Sri Lanka, MTI has had the past experience of working with AMW, DIMO, Toyota Lanka and United Motors, and in the Gulf with Ahmed Zayani who represent Chrysler, Skoda and Bentley.
Photo:  Carmart Director / CEO  Yasendra Amerasinghe with MTI's Project Engagement Lead Ms. Rajika Sangakkara
Read on  Daily News