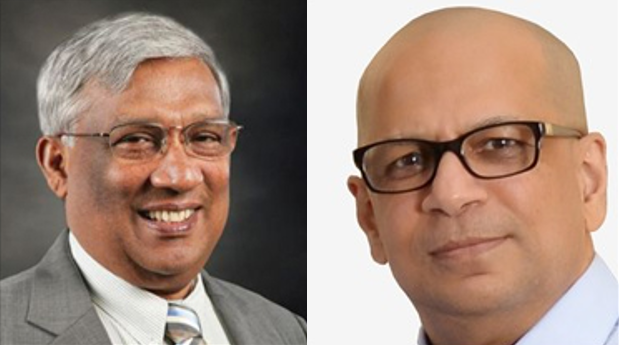 Having already secured market entry into Vietnam, Myanmar and Cambodia, MTI Consulting has now enable Link Samahan's entry into the fast growing Ukrainian market, with a population of 42.5 million.
Through its proven international market-entry methodology (and backed by extensive cross-border experience), MTI has enabled the makers of Samahan and Sudantha to link up with one of leading international healthcare companies via its operations in Ukraine.
In 2017 December the company obtained the regulatory approval and subsequently launched in the Capital Kiev and now expanding to the other key cities across the country.
Judging by the initial consumer response, the product has been well accepted, with a significant consumption increase expected during current winter season. A major strategic sampling campaigned, aimed at achieving a quantum trail rate, is to be launched.
"The acceptance of cutting-edge R&D based Samahan in a growing number of international markets is an encouraging sign. MTI continues to work with us in expanding our international footprint," said Link Natural Chairman, Dr. Devapriya Nugawela.
Link Natural is one of Sri Lanka's iconic R&D based herbal health care brands. The fast-growing product range includes generic Ayurvedic pharmaceuticals, herbal healthcare and personal care products, with a range of over 200 products in the local market.
MTI has worked across Asia, Middle East, Europe and Americas; including assignments in Algeria, Australia, Bahrain, Bangladesh, Brunei, Cambodia, Egypt, France, India, Indonesia, Italy, Germany, Holland, Jordon, Iran, Iraq, Korea, Kuwait, Lebanon, Malaysia, Maldives, Malta, Mexico, Myanmar, Nigeria, Oman, Pakistan, Palestine, Philippines, Saudi Arabia, Singapore, Sri Lanka, Spain, Syria, Switzerland, Thailand, Qatar, UAE, UK and USA.
MTI Consulting is an internationally-networked boutique management consultancy, offering advisory services in strategy, strategic planning, corporate re-structuring, process re-engineering, performance management, international market entry, feasibility studies, due diligence, corporate finance, M&A, HR, executive search/head hunting, marketing strategy, branding and market research.
Photos: Dr. Devapriya Nugawela, Chairman of Link Natural, Hilmy Cader, CEO – MTI Consulting
Read on  DailyFT