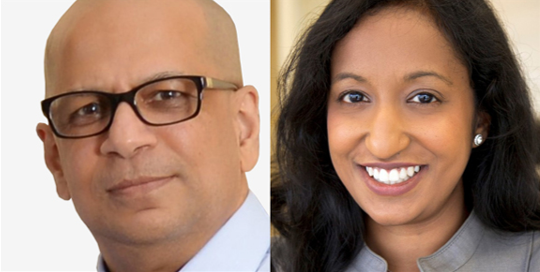 London-based Dr. Shirani Rajapaksa appointed as International Healthcare Associate
MTI Consulting, as part of building domain-specific strategy consulting capabilities, has appointed London-based Dr. Shirani Rajapaksa (MBChB, BSc(Hons) MRCP) as their International Healthcare Associate. She will spearhead MTI's foray into Healthcare specific business strategy, process and performance consulting – exploring opportunities both in Sri Lanka and internationally – from her dual bases in London and Colombo.
Welcoming Dr. Rajapaksa to MTI's growing international network of specialized associates, MTI CEO, Hilmy Cader said, "With an ageing population, alarming increase in the incidence of lifestyle-based non-communicable diseases and the increasing spend on private healthcare (including insurance), Sri Lanka is witnessing increasing consumer spend on the entire healthcare value chain. This translates to a demand for health-enabling infrastructure and services (including wellness) and that in turns requires this growing industry to adopt best practices. This is where Dr. Shirani Rajapaksa's international experience in both developed and developing markets will be of immense benefit to Sri Lanka"
Shirani is a Global and NHS healthcare expert with a decade of consulting experience – worked alongside or with organizations such as Bristol CCGs, UK, Great Western Hospital, NHS UK, Phunzira, Ruarwe, Malawi, PA Consulting, Deloitte. The Capabilities (based on which MTI's offering will be developed) includes Healthcare Business Strategy, Clinical Strategy, Process, Performance Management, Systems for Healthcare and Digital Health & Analytics
Shirani brings a wealth of experience from working with healthcare leaders and executives in the Middle East, Europe, Canada, USA, Australia and emerging economies and international development sector. She has Medical and pharmacology degrees from Bristol University-UK and member of Royal College of Physicians – London.
The Healthcare Value Chain Map – as the basis of MTI's Consulting Value Proposition
Photo: MTI CEO Hilmy Cader and MTI's International Healthcare Associate Dr. Shirani Rajapaksa
Read on  Daily News