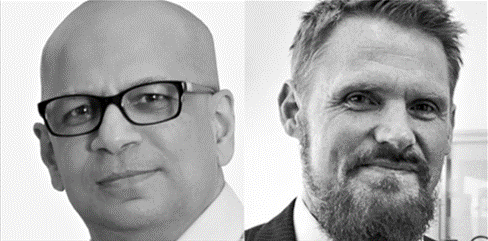 MTI, Sri Lanka's leading Strategy Consultancy (having undertaken assignments in 43 countries over the last 22 years) have expressed their professional opinion that "Sri Lanka Tourism needs strategic clarity, with buy-in from all stakeholders, before rushing into grand campaigns. We have pressing immediate challenges (which requires a tactical response) and longer term challenges (which requires a strategic response). There is a real danger, given the tendency for a knee-jerk reaction in situations like this, to respond with blanket solutions hoping it will cure all ills!"
Firstly, we need one consistent voice to the world – to say that we have fixed the security concerns and that Sri Lanka is safe to travel to. This needs to be professionally managed, with the focus on the global stakeholders who matter, not politicians performing to the local galleries! This can then be augmented with a highly focused promotional campaign – specifically targeted at travel channel partners (who can influence relatively price-conscious, not too risk averse travelers). These are the 'low hanging fruits' for Sri Lanka Tourism in the short term. It is also the best way to ensure that tourism industry in Sri Lanka (especially the smaller players who are reeling from the drop in tourist numbers) get an immediate boost.
These 2 immediate pursuits needs to be followed by the more strategic ones. The process needs to start with a clear strategic directional plan, based on which the country brand positioning can be derived. In developing a Country's Tourism Strategy and Positioning, it is important to consider that the role of tourism marketing is not just confined to the Dollars it attracts. Tourism can play a major role in influencing the perceptions of a country for FDIs and Exports. Here are 4 key, inter-related questions that any Country Tourism Strategy needs to address:
Region: From which parts of the world are you planning to attract tourists?
Reason: What would they want to travel? (e.g. culture, R&R, spiritual, adventure, sports, conventions, medical etc.)
Relevance: How relevant is the country's current 'product' to the reason for travel?
Rivalry: Whom will the country attract tourists away from? Which countries / regions will you compete with you? Why them Vs. Why us?
Countries that have succeeded at International Tourism ask the hard questions, define specific answers and ensures unwavering commitment to execution – covering the entire supply and demand chain.
Photo: Hilmy Cader, CEO – MTI Consulting and Dr. Jason Cordier, MTI's New Zealand based Associate & Director of MTI Sri Lanka
Read on  DailyFT