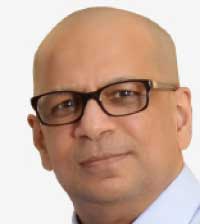 MTI Consulting has stepped into its 25th year, since its 'start-up' in 1997. During this period, MTI has carried out over 670 assignments in 49 countries – via seven Regional Offices and Associate Relationships in over 40 countries.
A significant part of MTI's projects has been in Asia and the Middle East, with a more recent push into Africa. In South Asia, MTI has carried out projects in all the main SAARC markets, including Sri Lanka, India, Pakistan, and Bangladesh.
In the ASEAN region, MTI has carried out assignments in all the main markets.
In the Middle East, MTI's experience includes all the six Gulf Markets, Iran, Iraq, Palestine, Jordan, Lebanon, and Syria. In Africa, with a recent regional office set-up in Rwanda, MTI has worked on assignments in Rwanda, Kenya, Nigeria, Egypt and Algeria.
In terms of North America and Europe, MTI has carried out projects in Azerbaijan, France, Germany, Holland, Italy, Malta, Portugal, Spain, Switzerland, the UK, Ukraine, and the US. In Latin America, MTI has carried out projects in Mexico, whilst in the Oceania region, MTI's experience covers Australia and New Zealand.
MTI Consulting's practices cover strategy, operations, corporate finance, and digital and analytics.
Photo: MTI Consulting CEO – Hilmy Cader
Read on  Daily News