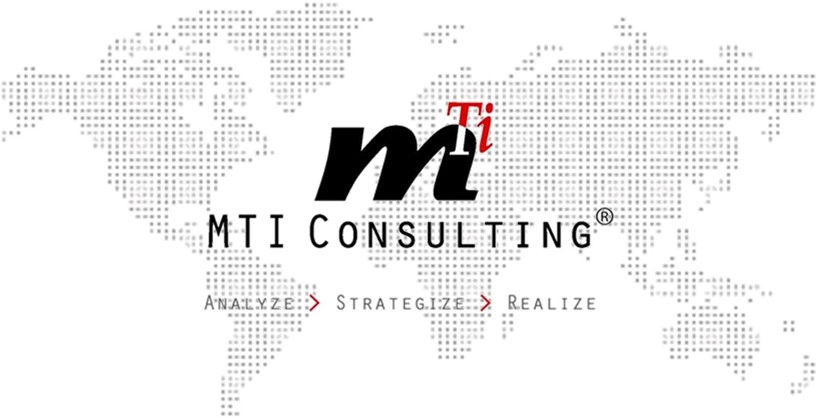 For the 11th consecutive year, MTI Consulting (via their Corporate Finance practice), in partnership with Daily FT, Daily Mirror and Sunday Times, has concluded the MTI CEO Business Outlook Study, collectively outlining the Sri Lankan business community's perception for the state of business in 2022.
Supplemented by MTI's experience as a thought leadership-oriented organization, the annual survey collated and analyzed the perceptions of over 100 Sri Lankan business leaders about their business' past and expected performance, their predictions regarding the state of the local and global economy in 2022, and the main challenges that they believe Sri Lanka and Sri Lankan companies will face in 2022.
The results of the survey including its supplementary analysis, will assist organizations in streamlining their strategic decision-making for 2022, effectively enabling them to gear their operations in accordance with the economic sentiments of their peers – especially in the face of unprecedented challenges and uncertainty that prevailed in 2021.
In 2021, Businesses continue to perform below expectations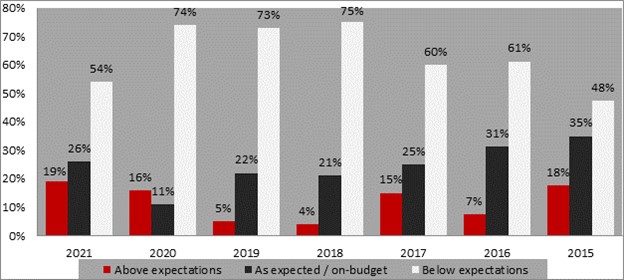 Nearly half of the surveyed Chief Executives indicate that their businesses performed below expectations in 2021 – indicating a similar trend to this sentiment as shown in 2020 and 2019.
However, it is notable that 19% of the surveyed CEOs have seen their businesses perform above expectations – an indication that despite the global pandemic, some businesses have performed well.