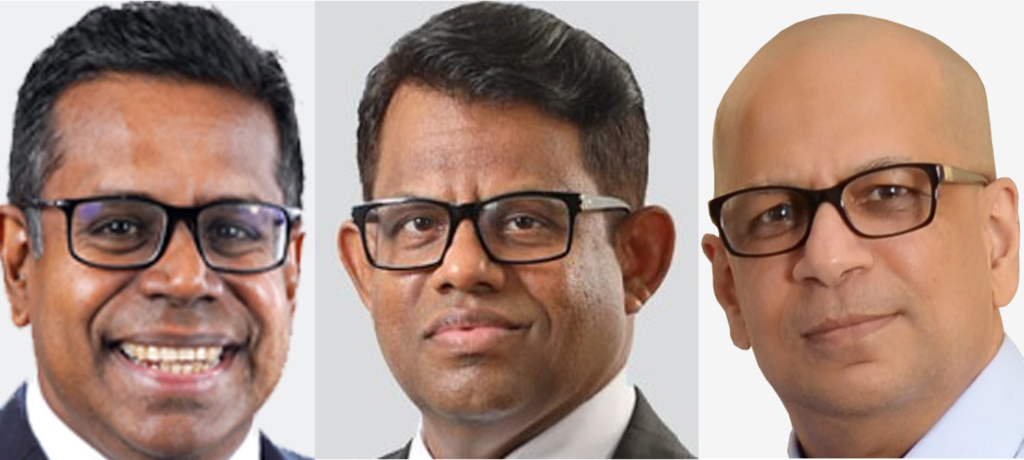 Follows the acquisition of controlling interests in Prime Finance
HNB Finance completed the integration with Prime Finance facilitated by MTI Consulting and concluded the formulation of their strategic plan for the year 2022-2025 with MTI's inputs and expertise. With guidance from MTI for both entities during the successful merger transition, the strategic plan was developed based on MTI's internationally applied 8S® Model with the active participation of HNB Finance merged entity's management team.
Commenting on the merger and formulation of strategic plan, Chairman Mr. Dilshan Rodrigo stated, "The purpose of this exercise was to ensure a smooth post-merger transition and to harness synergies from the merger to unlock the full potential of this union. MTI has provided an excellent framework whereby HNB Finance management worked together to identify, debate, and agree on the next steps of action towards sustaining our performance and achieving our strategic vision." Moreover, he added, "I wish to commend MTI team on exhibiting great professionalism in their approach to design the Strategic Plan and from the initial Dive – in of the project they have been diligent, attentive to detail, and receptive to feedback."
Adding to the above, HNB Finance Managing Director and CEO Mr. Chaminda Prabhath said "MTI's Strategic Planning and Merger Integration exercises couldn't have commenced at a better time for the merged entity as a well-defined strategic plan and an organizational structure of this nature will provide a clear direction for the future of our organization."
MTI CEO Hilmy Cader said, "Backed by country's one of the leading commercial banks, HNB Finance currently has the potential to reach the top tier of Non-Banking Financial Institution sector in Sri Lanka. The merger with Prime Finance not only strengthens its branch network but also opens new pathways for progress through synergies. With the new strategic plan HNB Finance will be elevated by investing its efforts in digitalization and branding throughout its product portfolio".
Incorporated in 2000, HNB Finance is gradually expanding its presence among non-banking financial institutions in Sri Lanka. As confirmed by Fitch Ratings, HNB Finance has successfully maintained a national long-term rating of 'A(lka) Stable'. The entity has an island wide presence, operating with 70+ branches and 2000+ staff. Currently HNB Finance's customers are offered Small and Medium Enterprise (SME) Loans, Small Scale Enterprise (SSE) Loans, Gold Loans, Fixed and Saving Deposit Facilities and Leasing. Along with the exceptional service to their customers, HNB Finance has expanded the business into new areas in the recent past.
MTI Consulting is an international management consultancy, with operations spanning across Asia, Africa and Middle East and networked across America and Europe. Since 1997, MTI has delivered over 680 projects in 51 countries, by applying MTI's 'Analyze>Strategize>Realize' approach. MTI has expertise across various business functions and business value chain segments, and its practice consists of core Business Strategy expertise augmented by expertise in Corporate Finance, Human Resource Management, Market Research and Technology.
Photos: Dilshan Rodrigo (Chairman HNB Finance), Chaminda Prabath (MD of HNB Finance) and Hilmy Cader (CEO of MTI Consulting)
Read on DailyFT