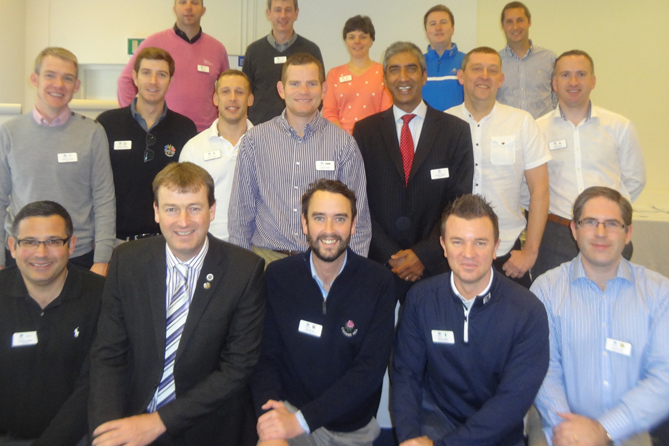 MTI Consulting led by Darshan Singh (Senior HRM Consultant – MTI Middle East & Europe) has successfully facilitated in Spain and United Kingdom, on the Management Development Program for the Club Managers Association of Europe (CMAE).

In these challenging economic times Club Managers are under greater pressure than ever from their committees, owners and members to create and implement business strategies that guarantee the continued success of their clubs.

The Program focuses on strategic and business planning, performance and service standards and the professional and communication skills to develop every aspect of both the individual Club Manager's performance and that of their club.

This Program is also endorsed by the Club Managers Association of America as part of the educational pathway to the Certified Club Manager (CCM) qualification.

Michael Braidwood, Director of Education for the CMAE, said, "we are delighted to have MTI's Darshan Singh as one our lead presenters on the program, he brings a wealth of international human resource development expertise from Europe, Middle and Far East".

Throughout 2016, MTI's Darshan Singh will be presenting on further CMAE Programs across UK, Europe and the Middle East.

MTI Consulting is an internationally-networked boutique management consultancy, offering advisory services in Strategy, Strategic Planning, Corporate Re-structuring, Process Re-engineering, Performance Management, International Market Entry, Feasibility Studies, Due Diligence, Corporate Finance, M&A, HR, Executive Search / Head Hunting, Marketing Strategy, Branding and Market Research.

Since the inception in 1997, MTI has worked on over 520 assignments in over 43 countries, covering a diverse range of industries, clients and business challenges.