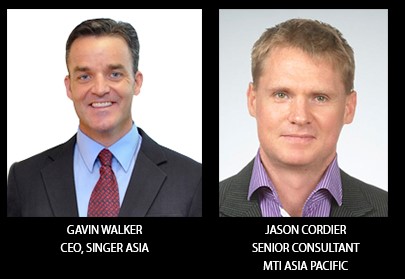 Hong Kong-based Singer Asia has just concluded a successful HR advisory assignment with MTI Consulting.
"We had retained MTI Consulting for a critical HR assignment for our Asian regional operations and they have diligently carried out this assignment, meeting the deliverables we had set out for this mandate," said Singer Asia Hong Kong-based CEO Gavin Walker.
Singer Asia operates subsidiaries in Sri Lanka, Bangladesh and Pakistan primarily – retailing a wide variety of household consumer durable products (HCDs), with consumer credit and other financial services (market leadership status) and in India as a wholesale distributor of sewing products that also has a right to retail nationwide. The company also has licensees in Malaysia and Thailand are the largest direct sellers of HCDs in those countries.
MTI HRM Solution is the HR consulting unit of MTI Consulting and offers the full suite of HR consulting solutions, including HR audits, competency mapping, assessment centres, employee engagement surveys and executive search.
MTI Consulting is an internationally-networked boutique management consultancy, offering advisory services in Strategy, Strategic Planning, Corporate Re-structuring, Process Re-engineering, Performance Management, International Market Entry, Feasibility Studies, Due Diligence, Corporate Finance, M&A, HR, Executive Search / Head Hunting, Marketing Strategy, Branding and Market Research. Since the inception in 1997, MTI has worked on over 520 assignments in over 43 countries, covering a diverse range of industries, clients and business challenges.