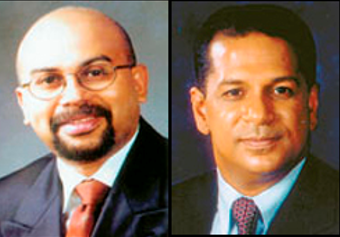 MTI Consulting, one of the fastest growing international management and marketing consultancies, will presented a case study on the successful strategic planning and re-structuring assignment carried out for Sri Lanka's multi-national apparel giants MAS Holdings – Sara Lee Courtaulds Joint Venture.
The presentation titled 'Re-Structuring when the going is good – The MAS Slimline-Unichela Experience' will be delivered by Managing Director MAS Holdings – Sara Lee Courtaulds Joint Venture Dian Gomes and CEO, MTI Consulting Hilmy Cader.
For most companies, re-structuring is associated with bad times. It is considered synonymous with losses, down-sizing, retrenchments, and plant shut-downs. Little surprise that companies still use conventional re-structuring as emergency surgery before the last breath is drawn!
MTI's research and experience in over 25 countries shows that fast growing companies are the prime candidates to put on 'unproductive fat' and acquire inefficient processes and practices, gradually making a company uncompetitive.
MTI's experience also shows that smart companies recognised this pitfall and the need to continuously ask the hard questions, despite experiencing continued success.
MTI's core consulting competencies are in strategic planning, re-structuring, marketing and they have carried out over 225 client-specific projects in 27 countries across five continents in just eight years. MTI has operations in Austria, Bahrain, Bangladesh, Dubai, India, Mexico, Pakistan, Sri Lanka, UK.