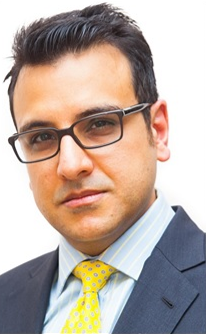 Qatar Vision, a fast growing diversified business group in Qatar, has retained MTI Consulting for its HRM advisory services. The diversified group has businesses in Fashion, Broadcasting, Marine, High End Furniture Multimedia Production and  Event Management.
In the Group's core focus area of Event Management & Multimedia Production, QVision Productions is considered the largest and most prestigious Event Management Company in Qatar with over 75% market share. Qatar Vision has been recognized for its best practices in Customer Service and Human Resource Management.
"It is very important to provide our employees with a dynamic and safe culture to encourage their creativity and innovation and provide a platform for their unique, innovative, functional and revolutionary ideas," said Ahmed Inham, the Group Finance Director of the Qatar Vision group of companies.
MTI Consulting is an internationally-networked, boutique management consultancy enabling clients to 'Analyze > Strategize > Realize' profitable business opportunities. MTI's practices include Strategy, Business Operations, Corporate Finance, Talent & Resourcing, Go-to-Market and Tech-Advisory. Since their inception in 1997, MTI has worked on over 550 assignments in over 41 Countries, covering a diverse range of industries, clients and business challenges. Our team comprises of a multi-national pool of Strategists, Analysts, Researchers, Industry Specialists and Functional Specialists. MTI has been at the cutting-edge of thought leadership on strategy, having presented at over 150 conferences around the world. 'The MTI Way' defines the way Team MTI think, relate and act – in pursuit of providing value to clients. These are 13 values cum competencies by which MTI measures the effectiveness of 'living' the 'The MTI Way'.
Photo: Naush Beg, MTI's International Consultant with dual responsibilities for Middle East and North America