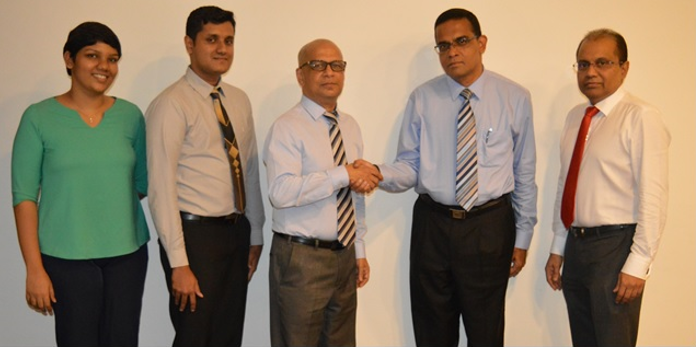 South Asia Textiles Limited, a leading Sri Lankan textile manufacturer specialized in producing exceptional quality weft knitted fabric, is to implement the 5 year Strategic Plan developed with MTI Consulting. In developing the strategic plan, MTI employed its internationally acclaimed 8S® Model framework to conduct a detailed review of SAT's current position and chart its future strategic direction. The development cycle engaged the management team of South Asia Textiles through a highly inclusive process of strategic planning consisting of eight stages namely; Scope, Scan, Sights, Strategy, Structure, Staff, Sustainability/Social Responsibility and Systems. Given the dynamic, fast-paced and intensely competitive nature of the global fashion industry, the implementation of the strategic plan will enable South Asia Textiles to respond more effectively and profitably to the fast-changing dynamics of the industry.
South Asia Textiles, a subsidiary of Lanka Century Investments PLC, commenced its commercial operations in 2004. Strategically located in close proximity to garment manufacturing units and export processing zones that produces high quality garments for both local and international clients, South Asia Textiles continues to be a leading supplier to major international brands such as Victoria Secret L BRANDS, Columbia Sportswear, Levis, PVH/Calvin Klein and Tommy Hilfiger in the US and European brands Marks and Spencer, Tesco, LIDL, H&M, NEXT, George/AZDA, Decathlon and Hugo Boss/Diesel.
Commenting on the implementation of the five year strategic plan, Mr. Murali Prakash – Group Managing Director / CEO of Lanka Century Investments PLC said, "From a Group perspective, for the next five years, South Asia Textiles' main focus will be on expanding capacity, quality performance, increasing productivity, innovation and implementing best practices along with techno driven efficiency improvements for management of costs. This exercise has given clear guidelines on the actions and areas that South Asia Textiles needs to focus on, to be more profitable in light of the increased global competition."
"In an industry where global markets are shrinking and competition is intense, MTI's 360 degree approach to strategic planning has given South Asia Textiles a good guidance on the actions that need to be taken to take the business forward amidst the dynamic changes taking place in the industry. By implementing the action points agreed, we will be able to create that sustainable competitive advantage South Asia Textile requires in order to compete within the global industry," stated Mr. Prithiv Dorai – Managing Director/CEO of South Asia Textiles Limited.
"With the successful implementation of the strategic plan, South Asia Textiles will be able to enhance their potential and be better equipped internally to face change, counter challenges and seize future opportunities more profitably," commented Hilmy Cader, CEO of MTI.
MTI Consulting is an internationally-networked boutique management consultancy, offering advisory services in Strategy, Strategic Planning, Corporate Re-structuring, Process Re-engineering, Performance Management, International Market Entry, Feasibility Studies, Due Diligence, Corporate Finance, Mergers and Acquisitions, HR, Executive Search / Head Hunting, Marketing Strategy, Branding and Market Research. Since its inception in 1997, MTI has worked on over 630 assignments in 42 countries, covering a diverse range of industries, clients and business challenges.
With an experienced management at the helm, South Asia Textiles continues to specialize in Knitting, Dyeing, Finishing, Printing, Brushing, Sueding and Preshrunk fabric for leading global giants. Meeting the challenges and demands of the global fashion industry, the company continues to attract new customers, maintaining quality and service parameters and focusing on growth through operational and cost efficiencies which will result in sustainable benefits in the years to come.
Photo: Prithiv Dorai – Managing Director/CEO of South Asia Textiles Limited. (2nd from right), Hilmy Cader – CEO MTI Consulting (3rd from right) and Murali Prakash – Group Managing Director / CEO of Lanka Century Investments
Read on  DailyFT