Says Indian MICE market is a 'low-hanging fruit'
Tourism along with foreign remittances offers Sri Lanka the fastest, most impactful way to scale up the country's foreign currency reserves. To enable this, Sri Lanka tourism needs to make some tough and radical strategic choices.
According to MTI Consulting, the conventional approach to develop international tourism would be to first work on brand positioning the country, then run marcom campaigns and then let the consumer (tourist) respond to it. This works well when the country is in normal times and it has the financial reserves to invest in developing the brand, expecting returns over a longer term.
However, given the nation's desperation for forex earnings, there needs to be a very strong sales-driven approach. This requires Sri Lanka to identify how and where the low-hanging fruits are i.e., ones that can translate to the cash flow immediately.
Based on a top-line opportunity assessment done by MTI Consulting, the low-hanging fruits are in the meetings, incentives, conferences and exhibitions (MICE) segments in the SAARC region, mainly India, with Pakistan and Bangladesh, with significant untapped potential. After a hiatus of nearly three years (due to COVID), many companies are looking to motivate and energise their staff after, via offsite conferences, motivational events and 'entertraining'.
Sri Lanka, with direct flights from all the main SAARC cities and less than three hours flying from most of them, is well-positioned to attract these MICE events. Sri Lanka's airport in the south and the newer conference facilities built around this can be an impetus.
To realise this strategy, a very strong and impactful sales approach is required. This means everyone, from the tourism minister to the ambassadors, from the chairpersons of the tourism boards to their senior management, must be assigned key MICE accounts and set customer conversion targets. This means they all need to first map their target catchments, identify the prospects, link with the key decision makers and make a strong sales pitch.
"No doubt the country reputation has taken a beating in the last few months but many countries go through such challenges and recover fast. Think of Egypt, Thailand, France (Paris) and Indonesia (Bali). Sri Lanka is an extremely resilient nation and has always bounced back from such challenges.
The Tourism Ministry needs to just focus on two key enablers now i.e., roll up their sleeves and start selling to bulk segments like MICE and provide the industry with some of the basics to operate like fuel and gas.
For sure, we need to start strategizing, brand positioning and running marcom campaigns but right now, the house is on fire and you need the fire bridge, emergency surgery and first aid.
So, as Richard Branson said, "Screw it – let's do it!" said MTI Consulting CEO Hilmy Cader.
MTI Consulting is an internationally-networked boutique strategy consultancy – having carried out 670 projects across 50 countries – in the last 25 years. MTI's practices cover Strategy, Operations, Corporate Finance and Digital & Analytics. MTI has been at the forefront of thought leadership on strategy, having conceptualized breakthrough models and paradigms that challenges conventional thinking and practices. These have been internationally published and have been presented at over 150 conferences around the world.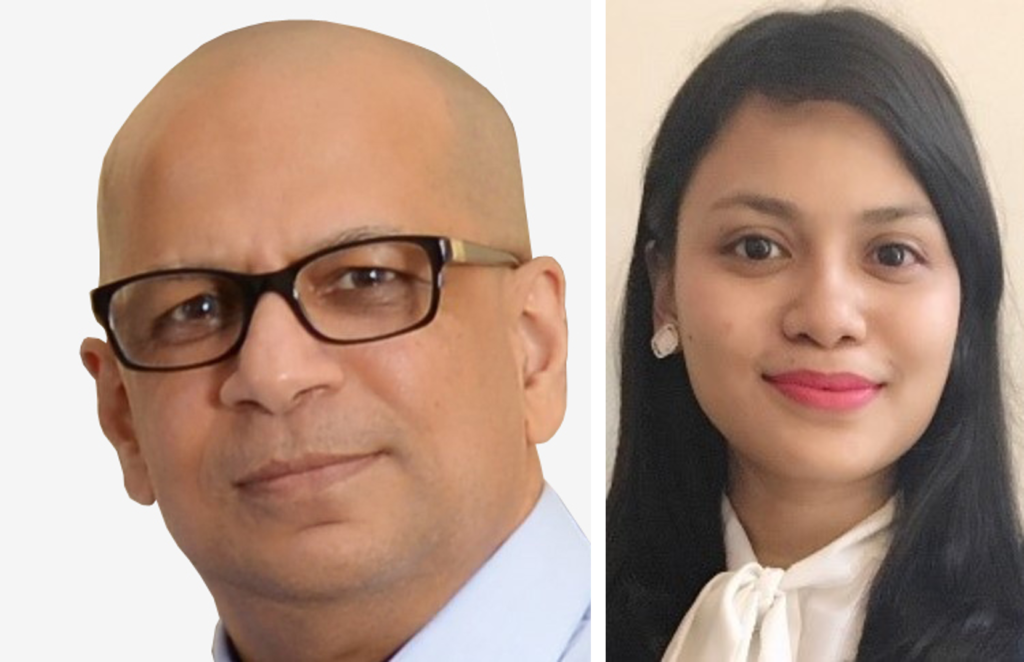 Photos: MTI CEO Hilmy Cader & MTI India Lead Ms. Darshana Buragohain
Read on Daily Mirror