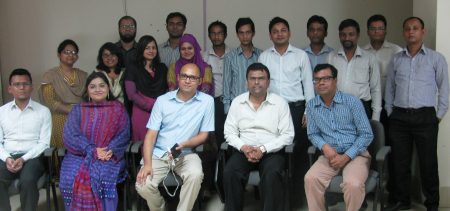 The wholly-owned subsidiary of MTI Consulting in Bangladesh, celebrating 10 years since they set up in Dhaka, has added Kazi Farms to their growing list of top Bangladeshi business groups for strategy consulting and business advisory.

Kazi Farms is the largest and most advanced feed mill in the country with technical assistance from Cargill USA and Buhler Switzerland and the grand-parent franchisee of Cobb-Van tress USA. The company is the sole distributor of layer hen for Hy-line USA, the world's leading layer breed has over 50 state-of-art broiler parent farms, layer parent farms, broiler grand-parent (GP) farms, hatcheries, feed mills and sales offices in different locations throughout Bangladesh. The Company has currently entered into diversified businesses such as Ice Cream with their brand Bellissimo, TV Channel Dipto and Frozen Food Sector as well.

MTI Bangladesh, headed by Ms. Saima Mazhar, (who is also a board director of MTI Sri Lanka) has been in operations since 2005 and has worked with some of Bangladesh's leading business groups and industry majors.
MTI Consulting is an internationally-networked boutique management consultancy, offering advisory services in Strategy, Strategic Planning, Corporate Re-structuring, Process Re-engineering, Performance Management, International Market Entry, Feasibility Studies, Due Diligence, Corporate Finance, M&A, HR, Executive Search / Head Hunting, Marketing Strategy, Branding and Market Research.

Since the inception in 1997, MTI has worked on over 520 assignments in over 43 countries, covering a diverse range of industries, clients and business challenges.